An Open-Label, Safety Study for Previously Treated Ataluren (PTC124) Patients with Nonsense Mutation Dystrophinopathy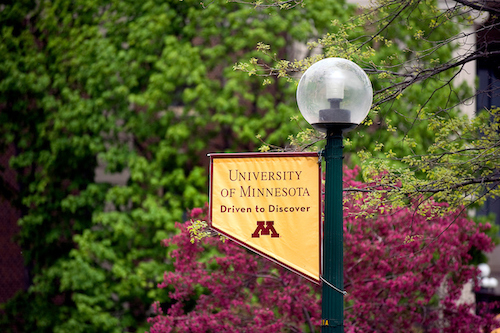 a Phase 3, open-label, safety study of ataluren in patients who previously received ataluren at an investigational site in a prior PTC-sponsored clinical study or treatment plan.
Inclusion Criteria:


• Evidence of signed and dated informed consent/assent document(s) indicating that the participant (and/or his parent/legal guardian) has been informed of all pertinent aspects of the trial. Note: If the study candidate is considered a child under local regulation, a parent or legal guardian must provide written consent prior to initiation of study screening procedures and the study candidate may be required to provide written assent. The rules of the responsible Institutional Review Board/Independent Ethic Committee (IRB/IEC) regarding whether one or both parents must provide consent and the appropriate ages for obtaining consent and assent from the participant should be followed.
• History of exposure to ataluren in a prior PTC study or treatment plan and effected nmDBMD siblings of those participants (provided those participants have completed the placebo-controlled portion of the trial).
• Fertile men, who are sexually active with women of childbearing potential and who have not had a vasectomy, must agree to use a barrier method of birth control during the study and for up to 50 days after the last dose of study drug.
• Willingness and ability to comply with scheduled visits, drug administration and return plan, study procedures, laboratory tests, and study restrictions Note: Psychological, social, familial, or geographical factors that might preclude adequate study participation should be considered.
---
Exclusion Criteria:


• Exposure to another investigational drug within 1 month prior to start of study treatment.
• Eligibility for another ataluren clinical trial that is actively enrolling study participants.
• Positive for Hepatitis B core antibody or Hepatitis C antibody at screening for ataluren naïve participants (siblings) or participants who have a temporary treatment gap of 1 year before entering study.
• Known hypersensitivity to any of the ingredients or excipients of ataluren (refined polydextrose, polyethylene glycol 3350, poloxamer 407, mannitol 25C, crospovidone XL10, hydroxyethyl cellulose, colloidal silica, magnesium stearate).
• Ongoing intravenous (IV) aminoglycoside or IV vancomycin therapy.
• Ongoing uncontrolled medical/surgical condition, electrocardiogram (ECG) findings, or laboratory abnormality that, in the investigator's opinion, could adversely affect the safety of the participant or make it unlikely that follow-up would be completed.
Duchenne Muscular Dystrophy, Rare Diseases
Duchenne muscular dystrophy, Becker muscular dystrophy, Nonsense mutation, Premature stop codon, DMD, BMD, nmDBMD, DBMD, Ataluren, PTC124
Back
---