Find a study that's right for you
How you could make a difference
Help someone who needs it - Your participation in research could benefit a friend, a family member, or someone across the world.
Make healthcare better for everyone - Healthcare is safer and more effective for everyone when people from different backgrounds, ages, genders, races and ethnicity participate in health research.
Help researchers solve health problems - Volunteers play a key role in research and make new discoveries possible. Your participation helps researchers find new ways to prevent, detect, or treat disease.
Research at the University of Minnesota
The University of Minnesota has research studies on a wide range of health issues, from cancer and diabetes to prevention and women's health.
Every study is different. Some studies are looking for people with certain conditions, while others are open to healthy volunteers. Some studies involve visits to a clinic, while others can be done online.
More about volunteering in research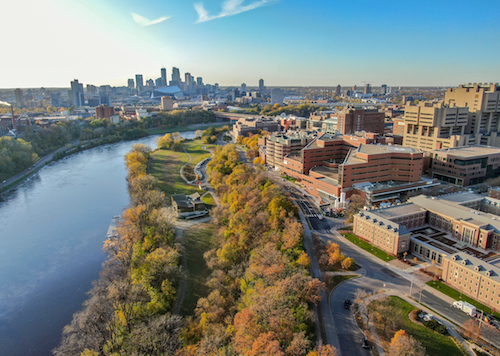 ---
More ways to get involved

ResearchMatch
Join a national registry! ResearchMatch.org connects volunteers with research studies across the country. Volunteers of any age, race, ethnicity, or health status are invited to join. Log on, register, and receive emails when studies might be a good fit for you.
---