Find a study that's right for you
How you could make a difference
Help someone who needs it - By contributing to new treatments, you could benefit a friend, a family member, or someone around the world.
Advance healthcare for everyone - We all benefit from better ways of diagnosing, treating, and preventing diseases and conditions. Medical breakthroughs aren't possible without volunteers.
Help researchers solve health problems - Research is the path to a healthier tomorrow, but unfortunately, many promising studies can't find enough volunteers. It's the #1 reason why clinical trials studying cancer end early.
Studies at the University of Minnesota
The U of M conducts research on a wide range of health issues, from cancer and diabetes to prevention and women's health.
Every study is different. Some studies need people with certain diseases or conditions, while others are open to healthy volunteers. One study may ask volunteers to go into a clinic, while others just ask that you complete a survey.
There are many ways you can participate in U of M research, and there's always a need for volunteers.
More about volunteering in research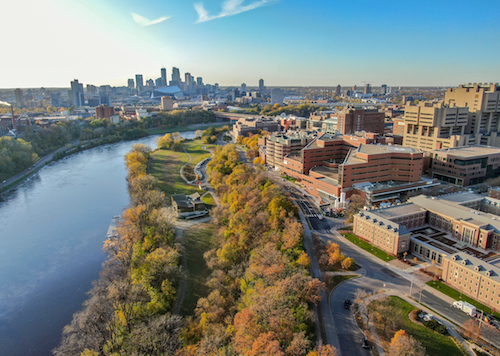 More ways to get involved

Research Match
Complete a short questionnaire and you'll get matched to studies that are right for you.
Contact Us
Get answers to your questions or help finding a study.
---